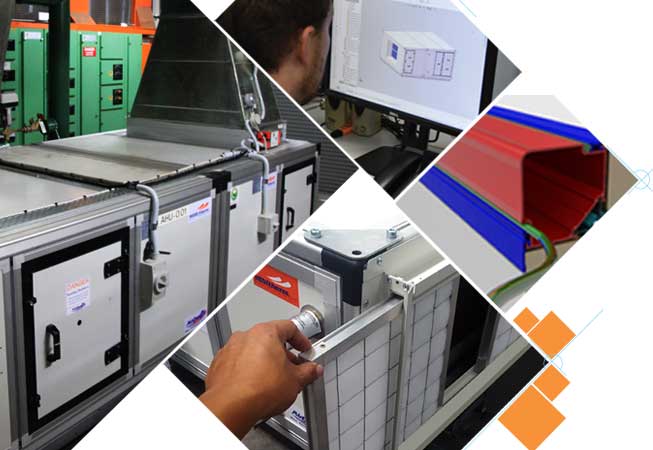 Committed to product quality and sustainable value
From its beginnings the Air Design brand has built its reputation on supplying the highest quality products and having a skilled team that is focused on delivering exceptional customer service and technical support.
Air Design plant equipment integrates innovative technologies that optimise performance and energy efficiency for the commercial HVAC market. This has led to the design and development of some of the most reliable, energy efficient and cost-effective air movement solutions on the market.
Air Design Air Handling Units and Fan Coil Units help create comfortable indoor spaces while maintaining a healthy and productive working environment. These units help to deliver buildings that offer the optimal working conditions while saving energy consumption and reducing greenhouse gas emissions.
Fantech is committed to developing innovative and energy efficient products and systems that are designed to optimise the indoor environment while lowering power consumption.
View More
Other brands within Elta Group